CyberSpy 2.7
offers a plethora of features that allow a user to fully customize their computer monitoring options--from advanced keylogger keystroke logging to scheduling screenshots at set intervals.
| | |
| --- | --- |
| | Computer Monitoring Features: |
Internet Conversation Logging -
With CyberSpy you can record both sides of chat and instant message conversations with all of the following platforms:
- AOL (Including AOL 9.0 SE Optimized, and AOL VR)
- AOL Instant Messenger (AIM)
- MSN Messenger / Windows Live Messenger
- ICQ (Lite and Pro versions)
- Yahoo Messenger
- Skype Messenger
- Google Talk Messenger
- PalTalk Messenger
- and partly record all others via the built-in keylogger
E-mail Logging-
Record and save e-mail messages sent and received from the computer that you are monitoring! Works with all the following applications:

- Outlook
- Outlook Express
- AOL 6.0, 7.0, 8.0, 9.0
- And all other clients recorded via the Keystroke logger for composed email messages.
Website Activity Logging - Log all website title and addresses that were visited on the PC. Supported browsers include Internet Explorer, FireFox, Netscape, Mozilla, Opera, and Google Chrome!

Password Activity Logging - Capture passwords and usernames made use of for account logins in both program windows and Internet Explorer web-sites. Also reveal and record passwords already stored or cached on the system behind asterisks.

Program Activity Logging - Track every program/executable that the user executed and interacted with.

Files/Documents Accessed - Log the file names and paths of all files or documents that were viewed from Windows Explorer including: text files, videos, images, etc.

Keylogger, Keystroke Logging - Record all keystrokes pressed, (even hidden system keys) the windows they were pressed in and categorized by date and application. Log contains the ability to quickly format the text to either view the raw text log which includes shift and backspaces or you can view the formatted log.

Screen Shot Capturing - Record desktop snapshots at a set interval, giving you an exact picture of what users were doing at the time of the snapshot. All snapshots can be played back in an HTML slide show or viewed quickly in an HTML thumbnail view.

Activity Logging - CyberSpy will keep track of all user shutdowns, interaction with CyberSpy, e-mail deliveries, invalid password attempts, and more for later review.

Email Delivery - Have your logs sent to you via email! While at work you can keep tabs on what your children are doing on the internet or computer while away!

| | |
| --- | --- |
| | Security and Stealth Features: |
Optimal Stealth Mode -
CyberSpy allows you the option of running CyberSpy in total stealth mode. Once in stealth mode CyberSpy will be completely hidden from the user and will not know that it is running.


Windows Startup -
Configure CyberSpy to startup for a single user, particular users or to start up for all users on the system, perfect for monitoring multiple users on your PC.

Customizable HotKey -
CyberSpy allows you to customize the default hotkey used to bring CyberSpy out of stealth mode.

Automatic Active Startup -
Configure CyberSpy to begin monitoring as soon as it is started without having to manually enter the administrator password to start.
Password Protection -
CyberSpy is password protected to prevent others from starting or stopping the monitoring process, or changing CyberSpy configuration settings.
Startup Warning -
Configure Cyberspy to display a custom warning message when it is started on windows startup, perfect for letting the users of the PC know that they are being monitored. This is a popular option for employee monitoring.

| | |
| --- | --- |
| | Filtering and Parental Control Features: |
Website Filtering -

Prevent particular websites or keywords contained within the address from being viewed while CyberSpy is active.



Application Filtering -

CyberSpy allows you to manage a list of applications that you wish to prevent or limit access to while CyberSpy is running.
| | |
| --- | --- |
| | Special Features: |
Log Filtering -

Easily view recorded log data by date.



Custom Log Location -

Configure CyberSpy to store log data wherever you please - whether it be on the local machine, a network drive, external disk, or anywhere else!



Inactivity Timeout -

Automatically suspend CyberSpy from monitoring the PC if the computer is inactive for a specified amount of time.



Scheduling Agent -

Configure CyberSpy to only monitor and record at specific times of the day.



Automatic Log Clearing -

CyberSpy can automatically delete old/outdated logs from the machine after a certain amount of data or keystrokes have been logged. .
| | |
| --- | --- |
| | Additional Features: |
Friendly User Interface -
CyberSpy contains an extremely easy-to-understand graphical user interface. Thus, making the computer monitoring software extremely easy to use and simple to understand
.


Quick Configuration Wizard -
CyberSpy is equipped with its very own and easy to use configuration wizard. This utility will allow you to choose which options you would like to record and only takes a minute to complete!
Precise User Tracking -
CyberSpy will always record the current windows user and will log the date and time of the action. This will allow you to precisely track activity down to the right user and at the exact time the user was using the computer.
24/7 Tech Support! -
With every purchase you are given 24/7, helpdesk based, technical support for however long you use CyberSpy!
| | | |
| --- | --- | --- |
| | CyberSpy | |
| | | |
| --- | --- | --- |
| | Live Chat | |
Do you have any sales questions about our spy software? Would you like to speak to a live person? If so, click below!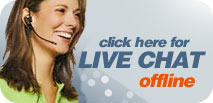 | | | |
| --- | --- | --- |
| | Helpful Information | |