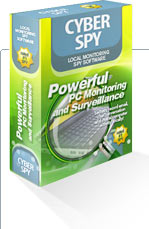 CYBER SPY
COMPUTER MONITORING SOFTWARE

CyberSpy

is an award-winning spy software that features powerful computer monitoring and internet monitoring.

CyberSpy

software started with CyberSpy, our flagship computer monitoring product. CyberSpy is a local computer monitoring software perfect for monitoring your home or office computers. With stealth capabilities CyberSpy can not only record all keystrokes typed via built-in keylogger, but also all websites visited, internet chat conversations, documents opened, and so much more!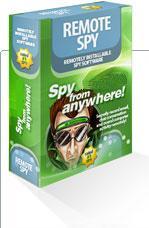 REMOTE SPY
REMOTE COMPUTER MONITORING

RemoteSpy

is our world famous spy software that features high-tech remote computer monitoring and internet surveillance utilities.

RemoteSpy

is a powerful remote computer monitoring software utility plus keylogger. Using remote technology, RemoteSpy can be remotely installed, no physical access is needed! In stealth mode, Remote Spy can record all website visits, instant message conversations, keystrokes, documents opened and more! RemoteSpy is perfect for those who wish to monitor their computer while away and view the logs online!