RemoteSpy 2.64
offers a remote pc monitoring solution for those who wish to monitor their computer while away. Remote Spy is a industry leading in remote computer monitoring technology to safely and securely access your logs through your very own administration account online. Allowing you to access your logs from any web-browser, from anywhere in the world!
| | |
| --- | --- |
| | Remote Computer Monitoring Features: |
Internet Conversation Logging- Log both sides of all chat and instant message conversations. Find out who your children, spouse, or employees are talking to. The following clients are currently supported!

- AOL Instant Messenger
- AOL 9.0 SE Edition and Vista Ready Edition (VR).
- ICQ Messenger
- Yahoo Messenger
- MSN Messenger / Windows Live Messenger
- Google Talk Messenger
- Skype Messenger
- PalTalk Messenger
- XFire Messenger


Email Logging- Record composed email messages via the built-in keylogger. Each message is stored based on window title and source application name.

Website Activity Logging- Log all website titles and addresses that were visited on the PC. All information is recorded secretly for you to view anytime! Supported browsers include Internet Explorer, Firefox, Opera, Netscape, Google Chrome, Flock and more!

Password Activity Logging- Record passwords used inside of programs on the pc as well as Internet Explorer version 6 and 7 web-browsers containing password boxes. Unlike the built-in keylogger engine, this advanced feature allows for recording passwords already stored/cached on the computer -- even those behind asterisks (***). This convenient feature also captures the username if present, for perfect user and password account login recording.

Screenshot Logging- Capture full size desktop screenshots of medium quality for a visual and precise inside peek of what the user of the monitored computer is doing and seeing.

Keylogger, Keystroke Logging- Track all keystrokes pressed [including hidden system keys!] and which windows they were pressed in. Keystrokes can also be passed through a formatter for easy viewing/exporting.

Application Activity Logging- Track every application/executable that was executed and interacted with on your computer. If they open an application it will be recorded.

Window Activity Logging- Capture information on every window that were viewed and interacted with for maximum proof. All window titles will be captured secretly.


| | |
| --- | --- |
| | Advanced Logging Features: |
Individual User Monitoring -
RemoteSpy separates all logs by username and computer name - perfect for monitoring multiple users of a single computer, or users across multiple computers!


Executable Module Creation -
Configure your deployable RemoteSpy module easily by using the quick module configuration wizard given to you upon ordering. Point click setup makes it easy to understand and operate.


Intuitive Log Viewing -
Logs are displayed in chronological order, allowing you to seamlessly toggle between recorded logs if RemoteSpy is recording multiple users, rather than aimlessly back tracking between user accounts.


Remote Log Removal -
Clear log files remotely, requiring no interaction with the PC. Simply give RemoteSpy the command, and specific log files or all logs can removed convinently.


Remote Uninstall -
You do not need to physically access your recorded PC in order to stop monitoring. RemoteSpy can be easily erased off the remote machine by a click of a button!


Real-time Log Searching -
Looking for something in particular, but don't have the time to search through the logs? RemoteSpy offers built in log searching functionality to save you time and energy!
| | |
| --- | --- |
| | Security and Stealth Features: |
Unbeatable Stealth Capabilities -
RemoteSpy offers many levels of stealth capability to prevent the remote user of your computer from removing the software. RemoteSpy will not be displayed in the task manager, the process tab (under Windows NT/2000/XP/Vista), or anywhere else where it may be possible for the user of your computer to detect it!


Password Protection -
Your online RemoteSpy member account is securely protected using advanced techniques. No one will have access to your information but you! The only way access is permitted to your RemoteSpy member account is if your username/password is correct - which only you will know.


1 Year Remote Access -
Keep up to date with information recorded by RemoteSpy. You can view your logs 24/7/365 via your member account - through any web browser, anytime regardless of whether your remote PC is online or offline! This includes all upgrades for free during this time! Including free major upgrades and product support.


Remotely Deployable -
A convienent feature about RemoteSpy - it can be remote installed via email. Once the RemoteSpy file (you create) is executed on your remote computer and the install confirmation screen , it will continuously and invisibly record your computer's overall usage activity. You can login anytime from anywhere to your RemoteSpy account to view the recorded data in near real-time!
Notice:
Installing computer monitoring tools on computers you do not own or do not have permission to monitor may violate local, state or federal law.
| | | |
| --- | --- | --- |
| | RemoteSpy | |
| | | |
| --- | --- | --- |
| | Live Chat | |
Do you have any sales questions about our spy software? Would you like to speak to a live person? If so, click below!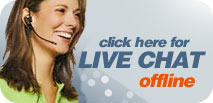 | | | |
| --- | --- | --- |
| | Helpful Information | |